Balancing The Seesaw...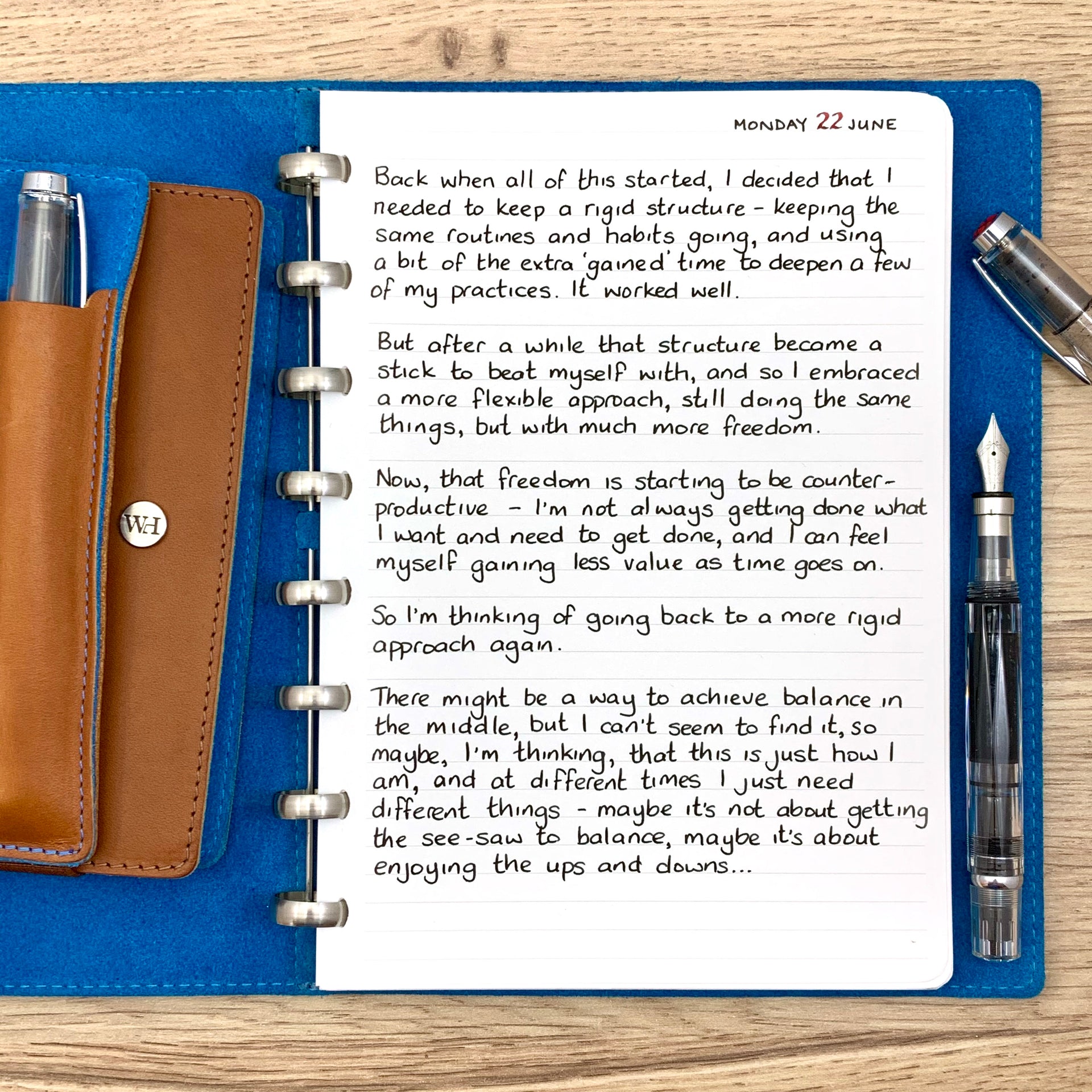 Back when all of this started, I decided that I needed to keep a rigid structure - keeping the same routines and habits going, and using a bit of the extra gained time to deepen a few of my practices. It worked well.

But after a while that structure became a stick to beat myself with, and so I embraced a more flexible approach, still doing the same things, but with much more freedom.

Now, that freedom is starting to be counter-productive - I'm not always getting done what I want to get done, and I can feel myself gaining less and less value as time goes on.

So I'm thinking of going back to a more rigid approach again.

There might be a way to achieve balance in the middle, but I can't seem to find it, so maybe, I'm thinking, that this is just how I am, and at different times I need different things - maybe it's not about getting the see-saw to balance, maybe it's about enjoying the ups and downs….