How to Change - Pick Any Two...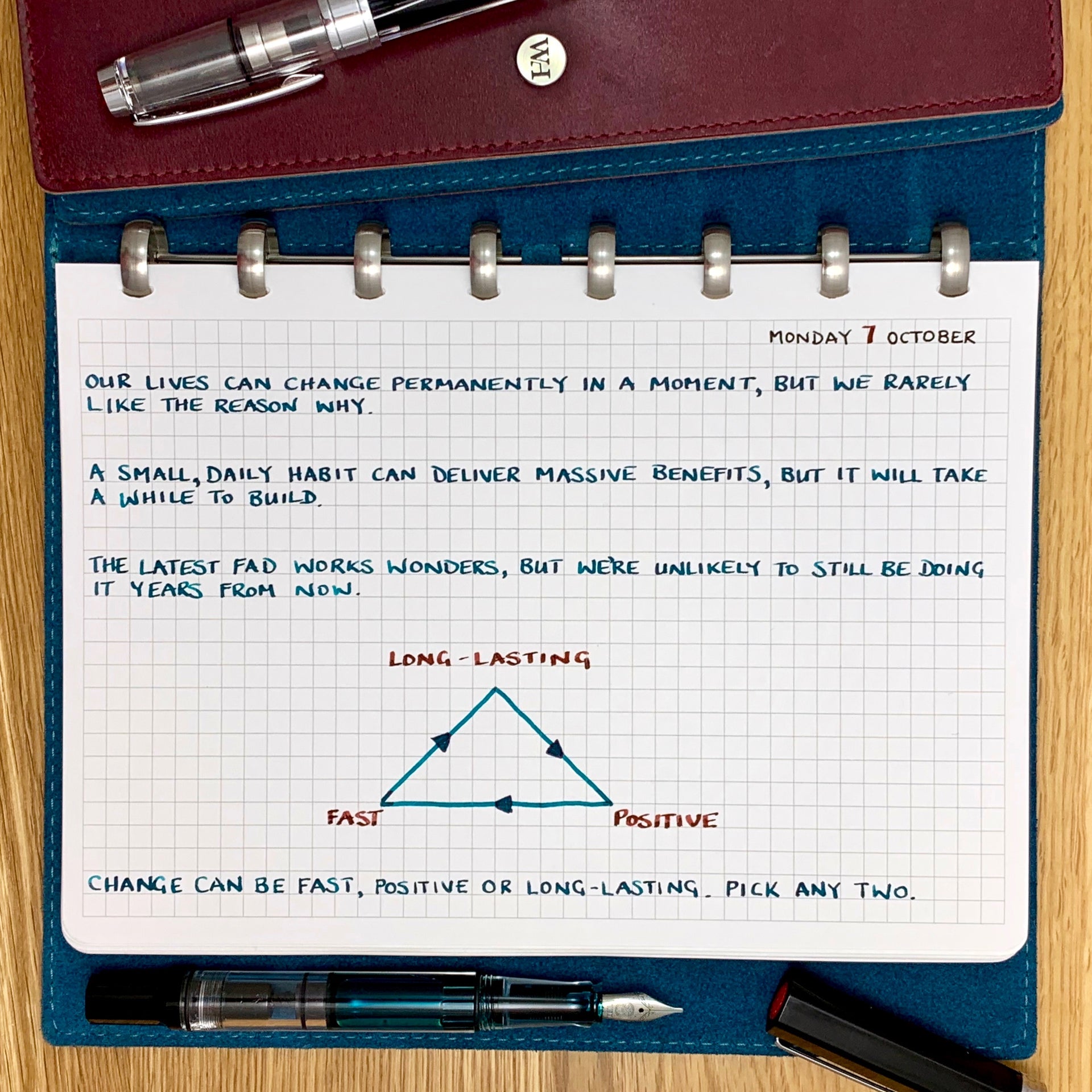 Our lives can change permanently in a moment, but we rarely like the reason why.

A small, daily habit can deliver massive benefits, but it will take a while to build.

The latest fad works wonders, but we're unlikely to still be doing it years from now.

Change can be fast, positive or long-lasting. Pick any two.