It Depends On Your Starting Point...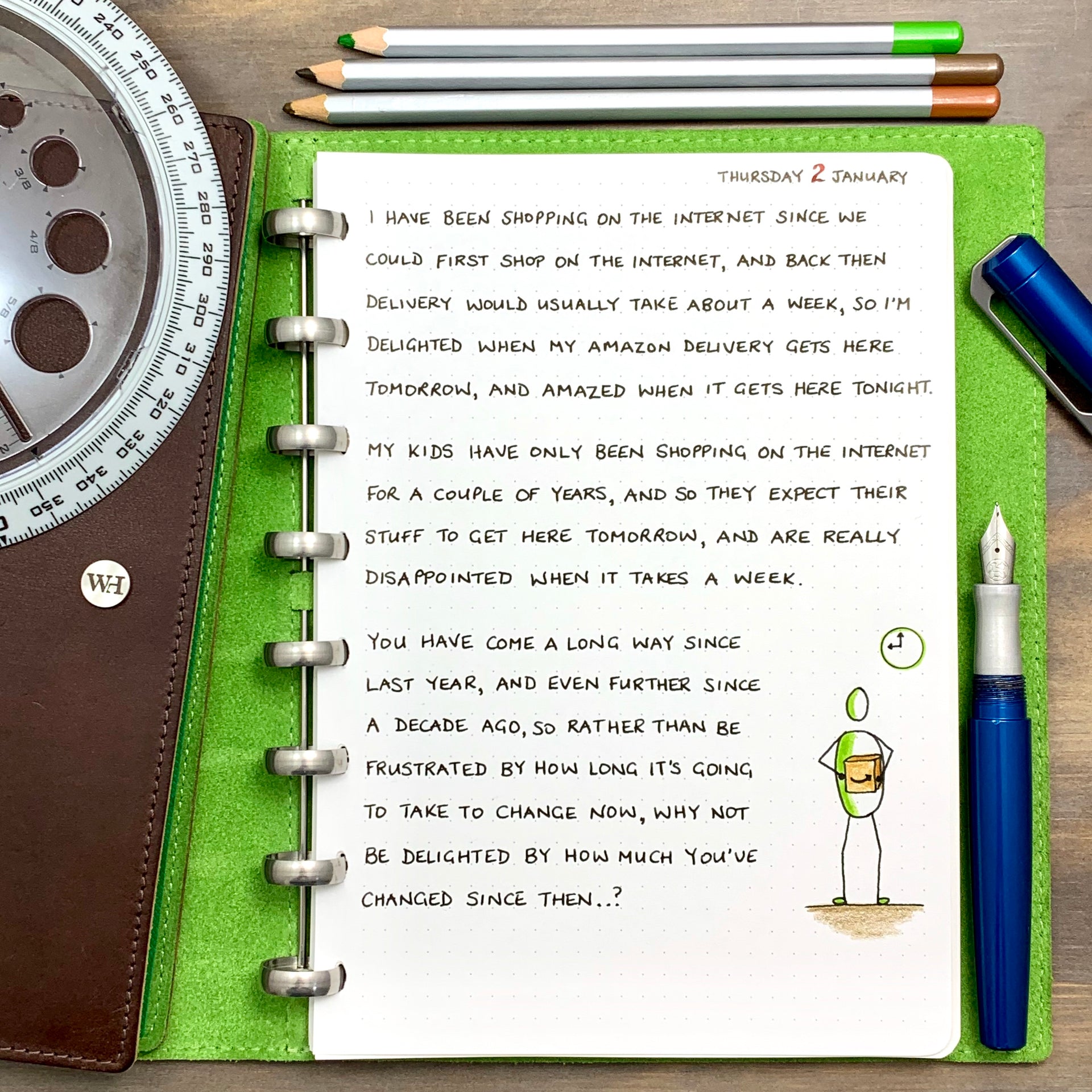 I have been shopping on the internet since we could first shop on the internet, and back then delivery would usually take about a week, so I'm still delighted when my Amazon delivery gets here tomorrow, and amazed when it gets here tonight.

My kids have only been shopping on the internet for a couple of years, and so they expect their stuff to get here tomorrow, and are really disappointed when it takes a week.

You have come a long way since last year, and even further since a decade ago, so rather than be frustrated by how long it's going to take to change now, why not be delighted by how much you've changed since then…?