Memories...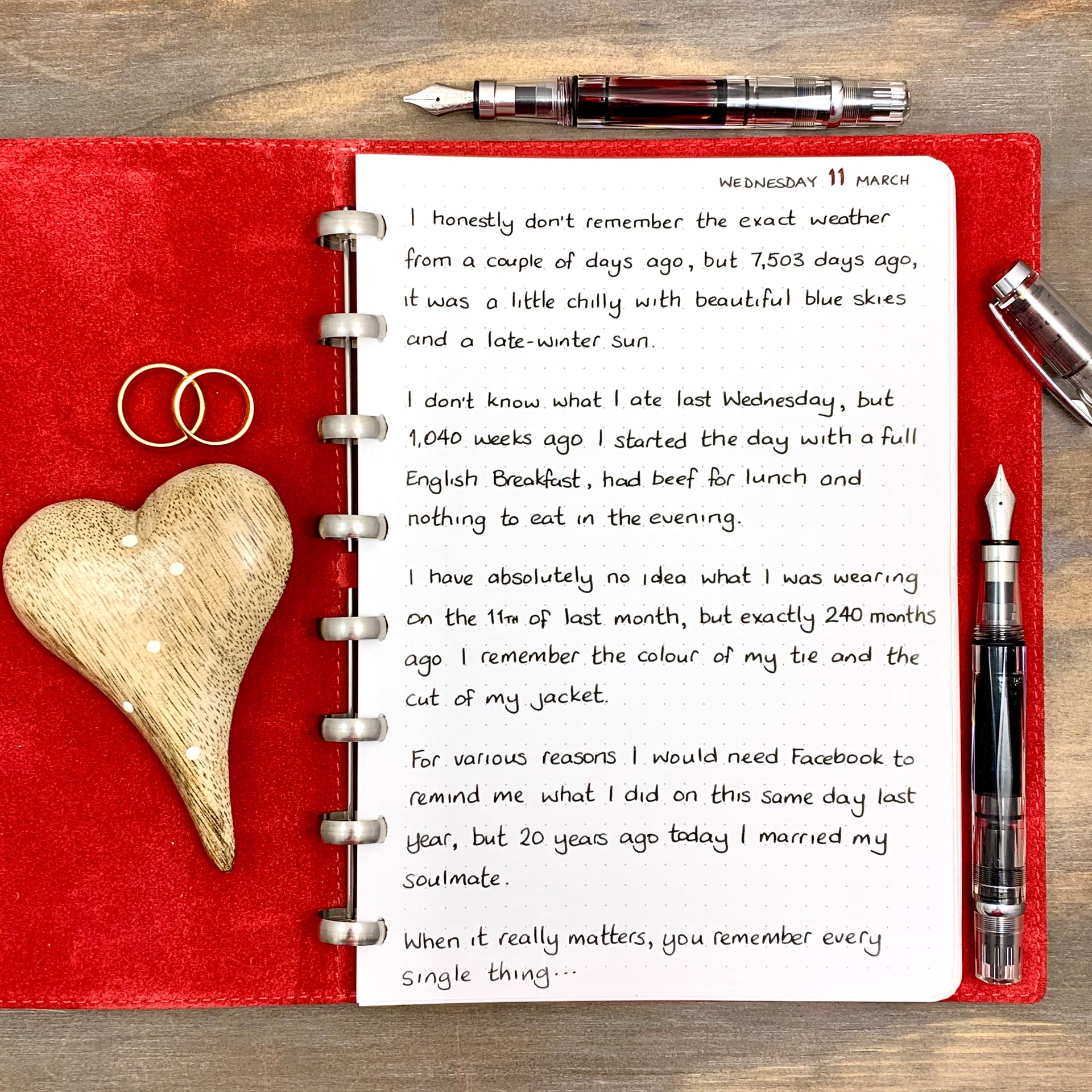 I honestly don't remember the exact weather from a couple of days ago, but 7,503 days ago it was a little chilly with beautiful blue skies and a late-winter sun.

I don't know what I ate last Wednesday, but 1,040 weeks ago I started the day with a full English Breakfast, had beef for my lunch, and nothing to eat in the evening.

I have absolutely no idea what I was wearing on the 11th of last month, but exactly 240 months I remember the colour of my tie, and the cut of my jacket.

For various reasons I would need Facebook to remind me what I did on this day last year, but 20 years ago today I married my soulmate.

When it really matters, you remember every single thing….