Out Of Control....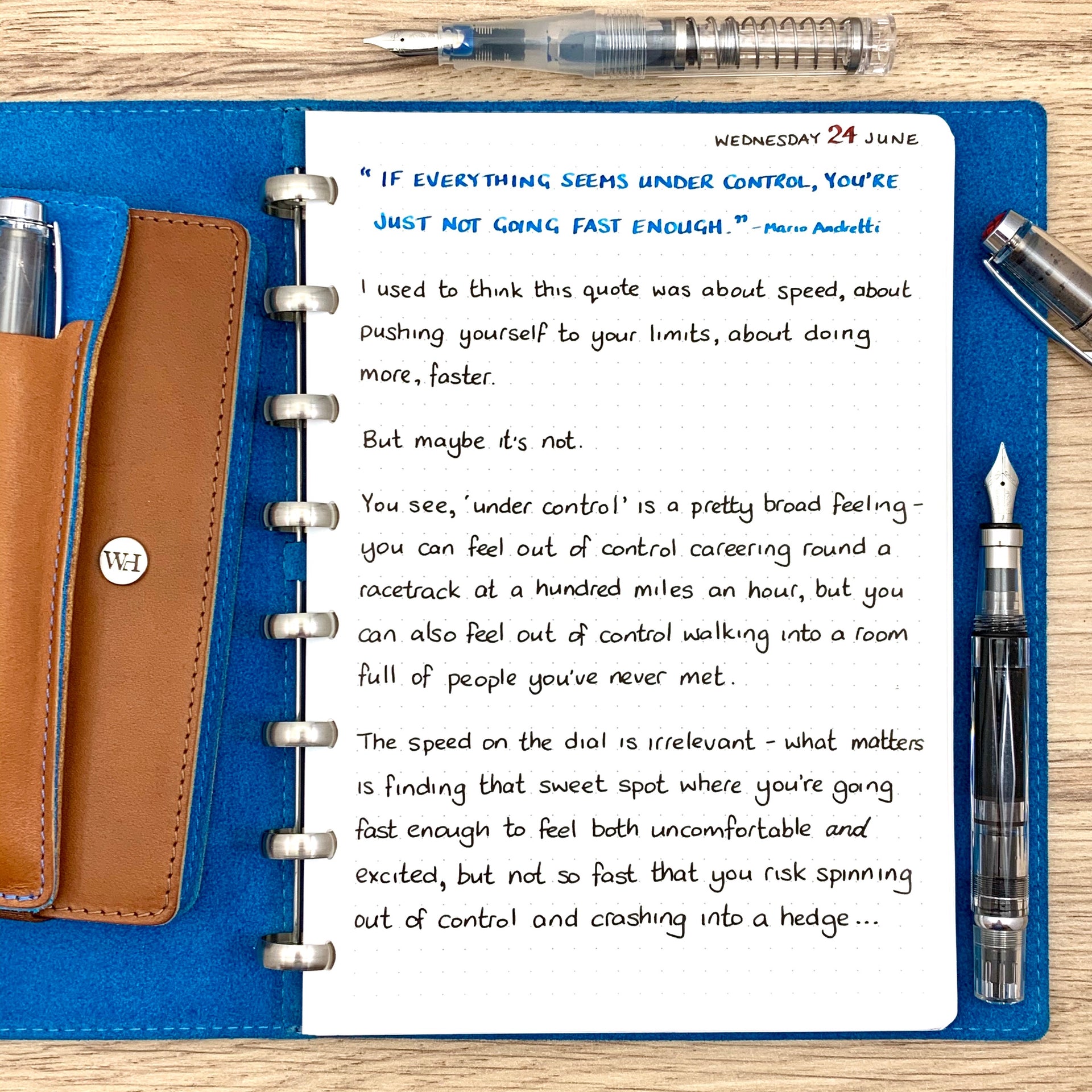 I used to think this quote was about speed - about pushing yourself to your limits, about doing more, faster.

But maybe it's not.

You see, 'under control' is a pretty broad feeling - you can feel out of control careering round a racetrack at a hundred miles an hour, but you can also feel out of control walking into a room full of people you've never met.

The speed on the dial is irrelevant - what matters is finding that sweet spot where you're going fast enough to feel both uncomfortable and excited, but not so fast that you risk spinning out of control and crashing into a hedge.