Seeking Balance...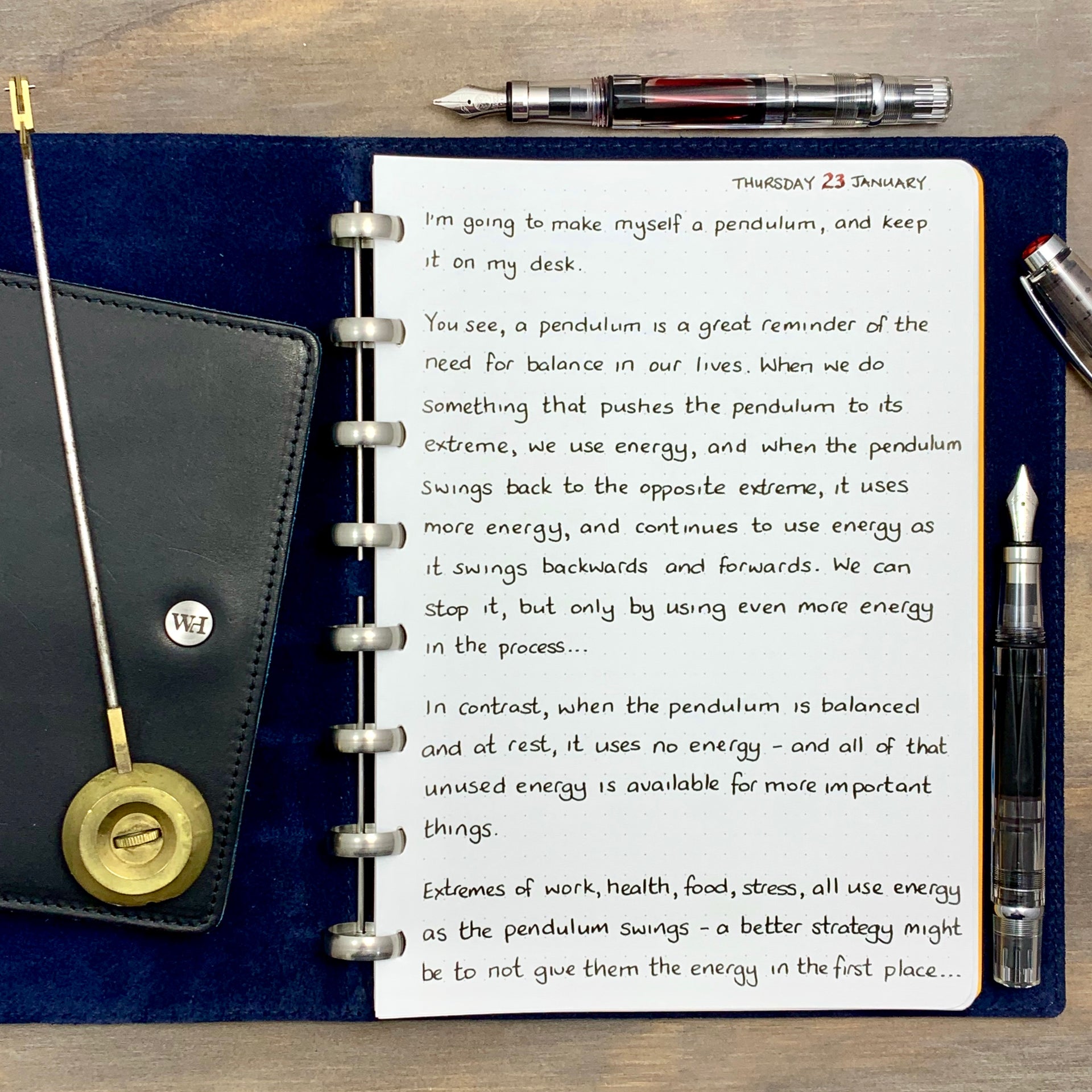 I'm going to make myself a pendulum, and keep it on my desk.

You see, a pendulum is a great reminder of the need for balance in our lives. When we do something that pushes the pendulum to its extreme, we use energy, and when the pendulum swings back to the opposite extreme, it uses more energy, and continues to use energy as it swings backwards and forwards. We can stop it, but only by using even more energy in the process….

In contrast, when the pendulum is balanced and at rest, it uses no energy - and all of that unused energy is available to us for more important things.

Extremes of work, health, nutrition, stress, all use energy as the pendulum swings - a better strategy might be to not give them the energy in the first place….