Strengths & Weaknesses...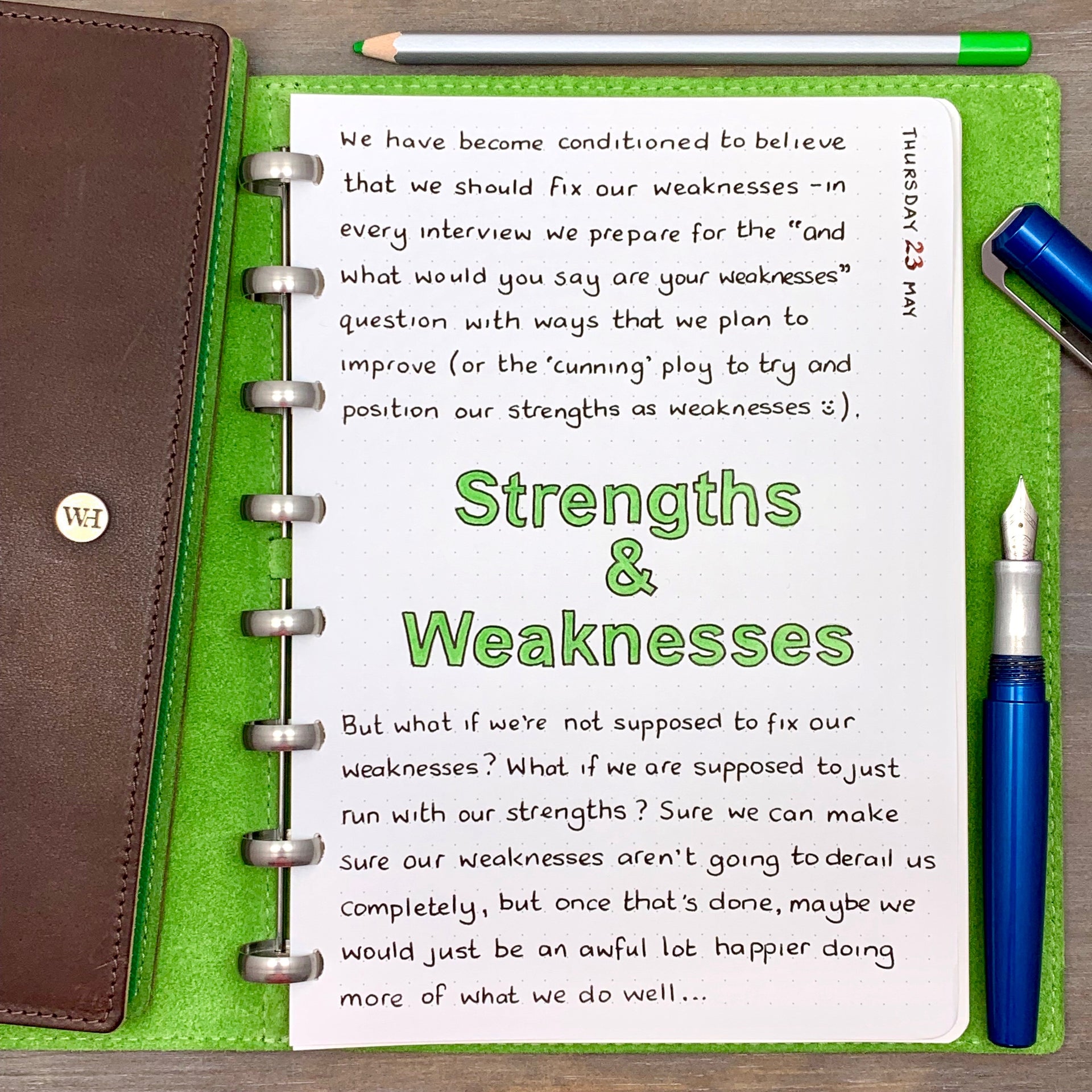 We have become conditioned to believe that we should fix our weaknesses - in every interview we prepare for the 'and what would you say are your weaknesses' question with ways that we plan to improve (or the cunning ploy to try and position our strengths as weaknesses :-) ).
But what if we're not supposed to fix our weaknesses ?
What if we are supposed to just run with our strengths ?
Sure we can make sure our weaknesses aren't going to derail us completely, but once that's done, maybe we would just be an awful lot happier doing more of what we do well…