The 3 Types of Work/Life Balance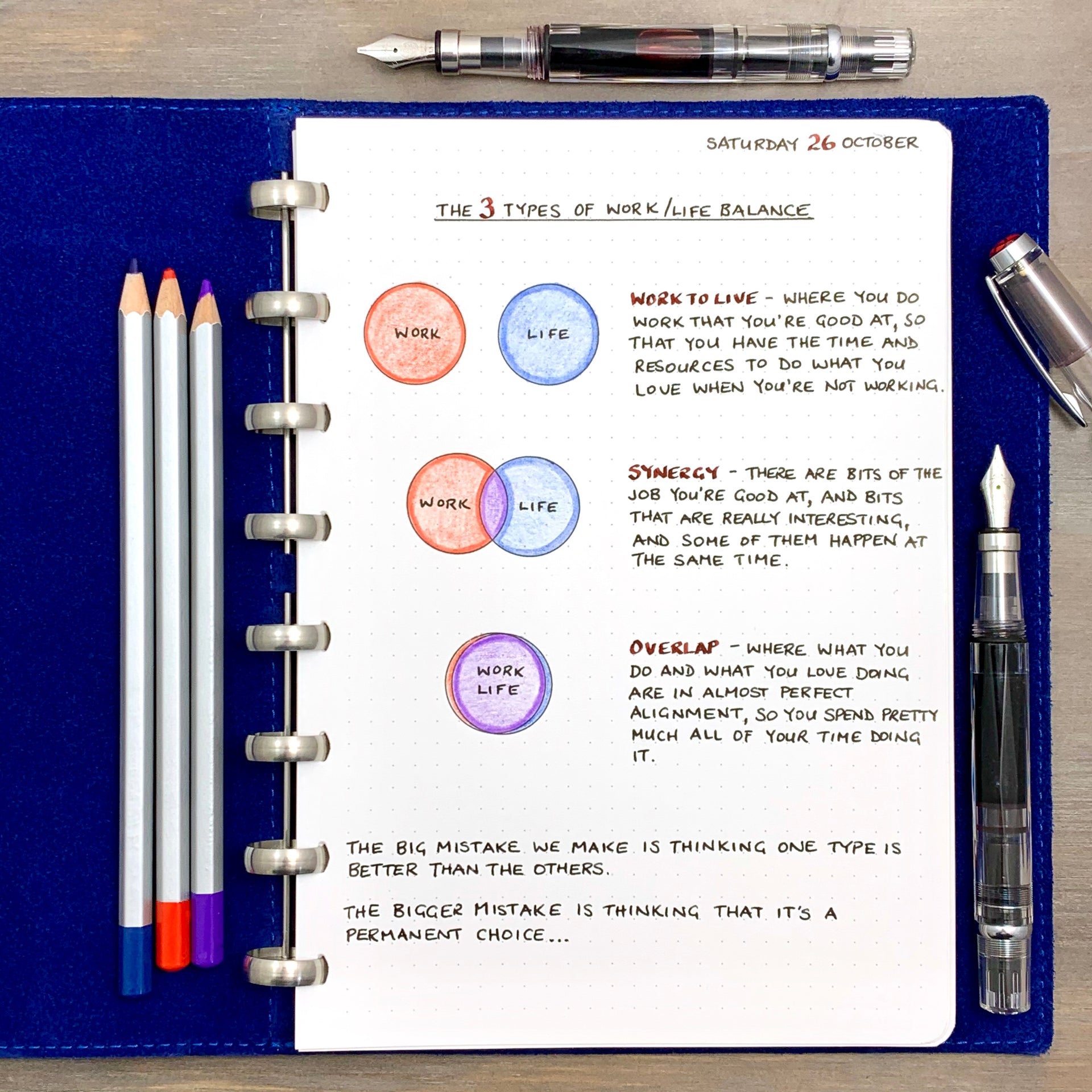 Work to Live - where you do work that you're good at, so that you have the time and resources to do what you love when you're not working.
Synergy - there are bits of the job you're good at, and bits that are really interesting, and some of them happen at the same time.
Overlap - where what you do and what you love doing are in almost perfect alignment, so you spend pretty much all of your time doing it.
The big mistake we make is thinking that one type is better than the the others.
The bigger mistake is thinking it's a permanent choice…