Clarity can be in the differences...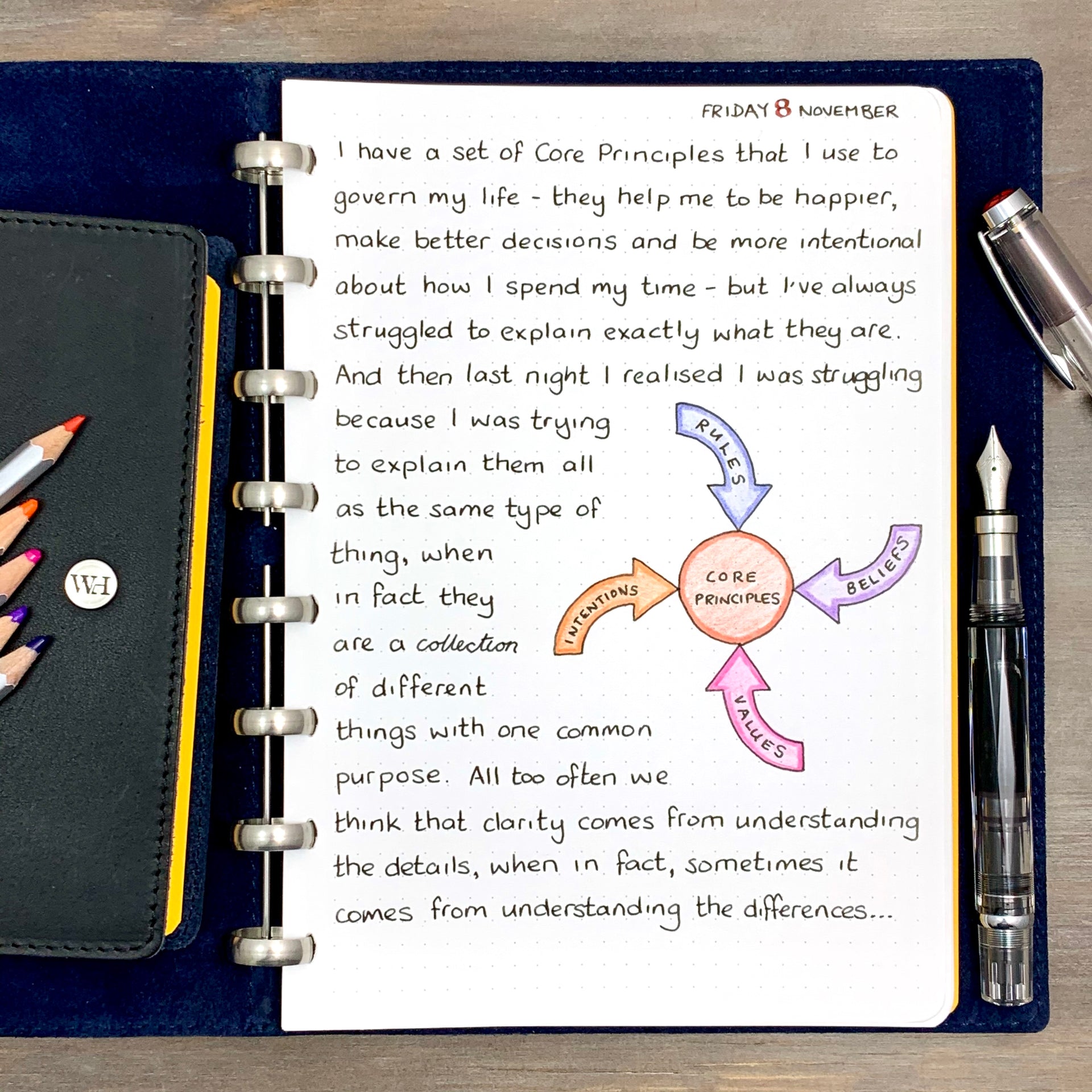 I have a set of Core Principles that I use to govern my life - they help me to be happier, make better decisions and be more intentional about how I spend my time - but I've always struggled to explain exactly what they are.
And last night I realised I was struggling because I was trying to explain them all as the same type of thing, when in fact they are a collection of different things, with one common purpose.
All too often we think that clarity comes from understanding the details, when in fact, sometimes it comes from understanding the differences…