What CAN you do...?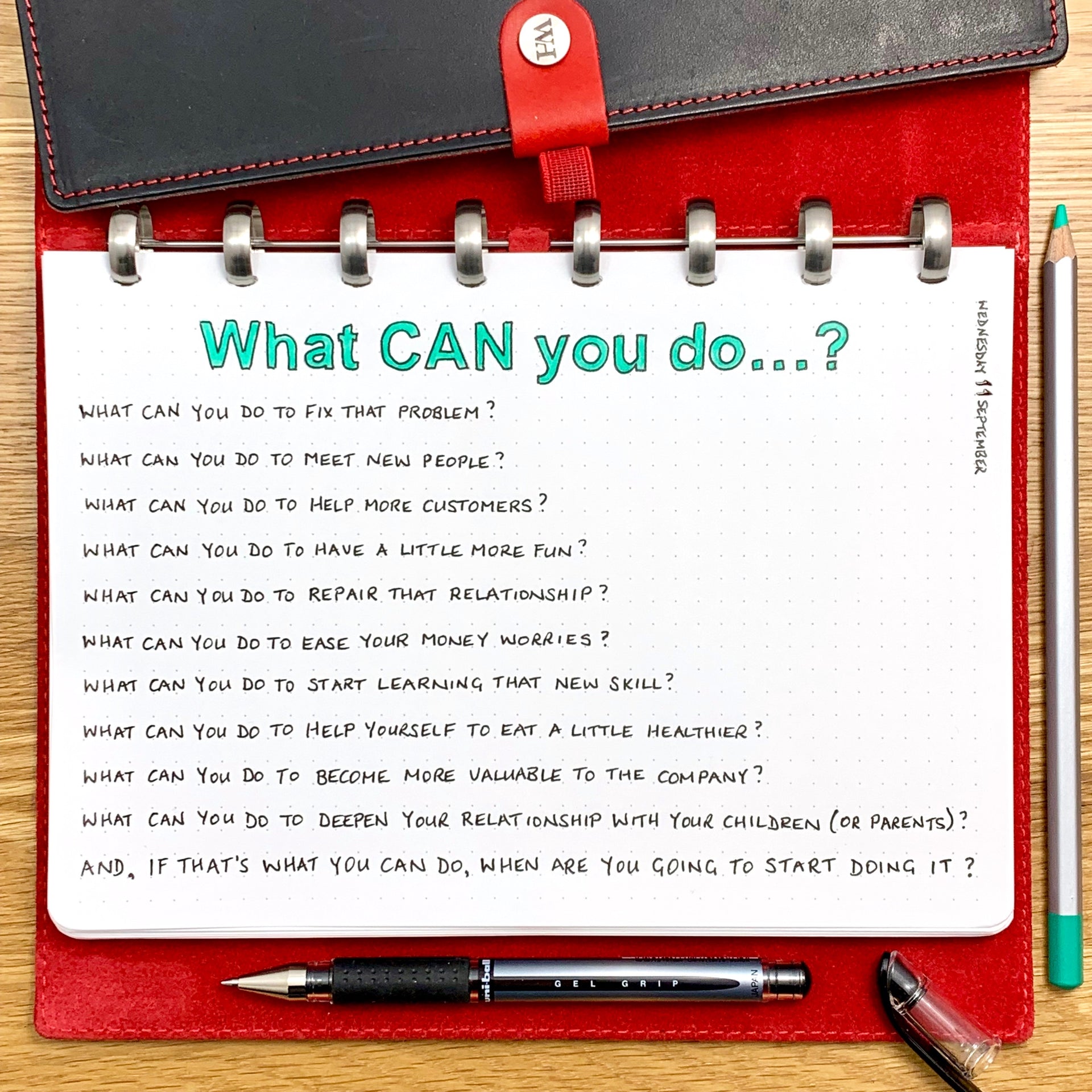 What CAN you do to...

...fix that problem ?
...meet new people ?
...help more customers ?
...have a little more fun ?
...repair that relationship ?
...ease your money worries ?
...start learning that new skill ?
...help yourself to eat a little healthier ?
...become more valuable to the company ?
...deepen your relationship with your children (or parents) ?

And if that's what you can do, when are you going to start doing it ?