What would you like to think about...?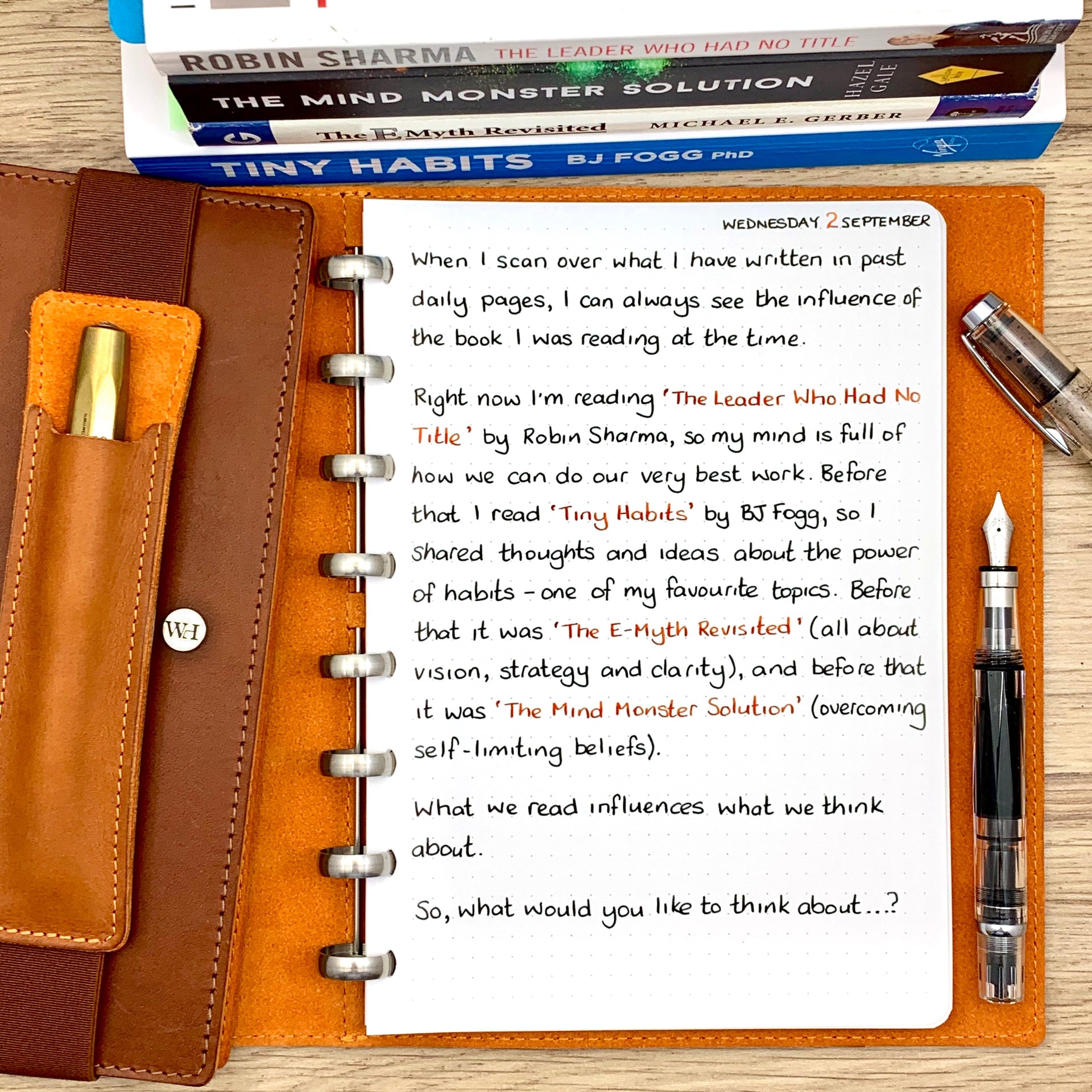 When I scan over what I have written in past daily pages, I can always see the influence of the book I was reading at the time.

Right now I'm reading 'The Leader Who Had No Title' by Robin Sharma, so my mind is full of how we can do our very best work.
Before that I read 'Tiny Habits' by BJ Fogg, so I shared thoughts and ideas about the power of habits - one of my favourite topics.
Before that it was 'The E-Myth Revisited' (all about vision, strategy and clarity) and before that it was 'The Mind Monster Solution' (overcoming self-limiting beliefs).

What we read influences what we think about.

So, what would you like to think about…?