Writing Your Own Core Principles ?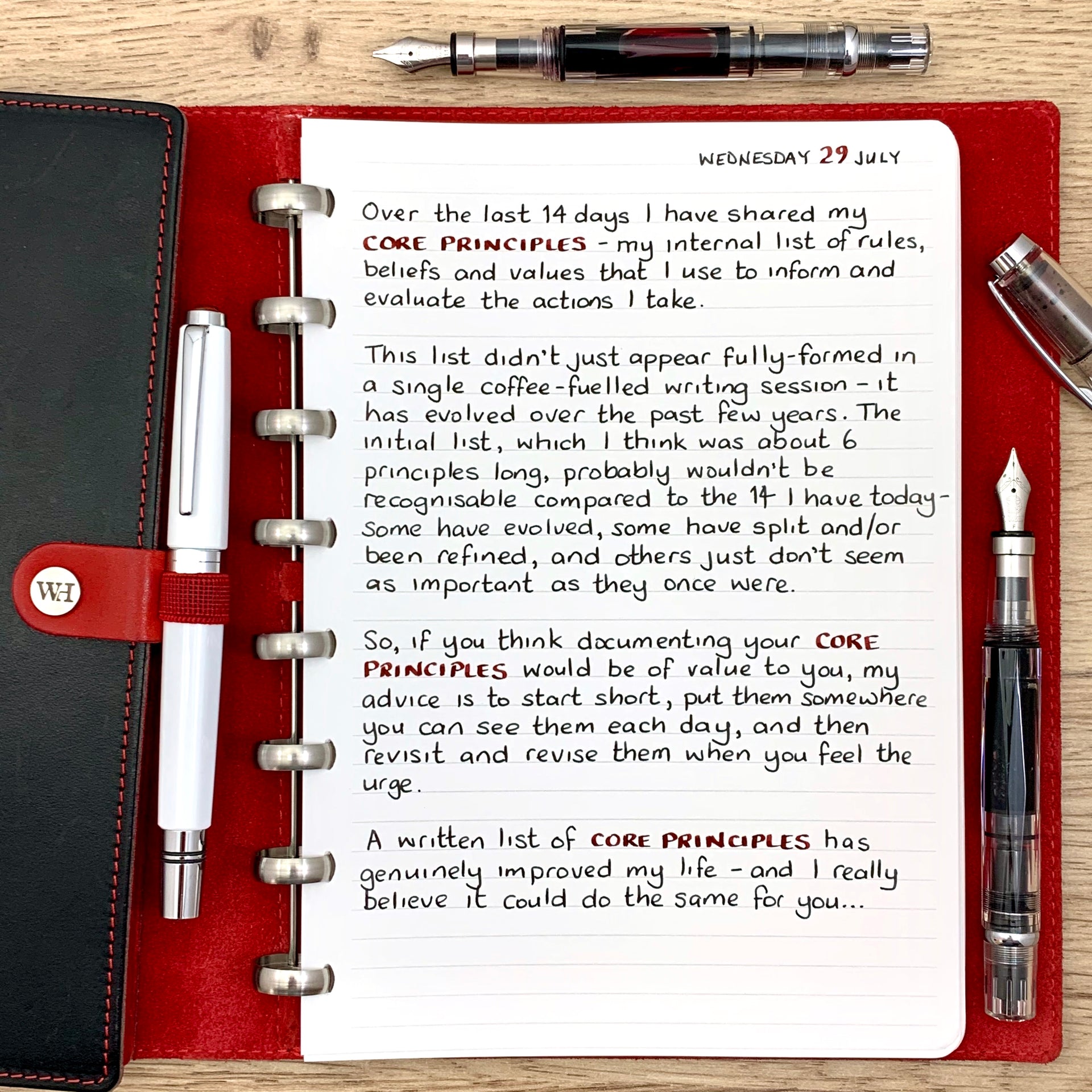 Over the last 14 days I have shared my core principles - my internal list of rules, beliefs and values that I use to inform and evaluate the actions I take.

This list didn't just appear fully-formed in a single, coffee-fuelled writing session - it has evolved over the past few years. The initial list, which I think was about 6 principles long, probably wouldn't be recognisable compared to the fourteen I have today - some have evolved, some have been split and/or refined, and others just don't seem as important as I once thought they were.

So, if you think documenting your core principles will be of value to you, my advice is to start short, put them somewhere you can see them each day, and then revisit and revise them when you feel the urge.

A written list of core principles has genuinely improved my life - and I genuinely believe it could do the same for you...