Because Writing Helps
Putting pen to paper helps us to organise our thoughts, remember our notes, and brings our dreams and ideas a step closer to reality.

A notebook can be a place for practicality and creativity - a place to store meeting notes, shopping lists and phone numbers, or a place to
write a story, draw a picture or empty the mind.

At William Hannah Limited, we believe that writing helps, and so we set out to create the perfect writing experience – a notebook that could accompany you on your journey through life, providing a mix of inspiration and
practicality that is as individual as you are.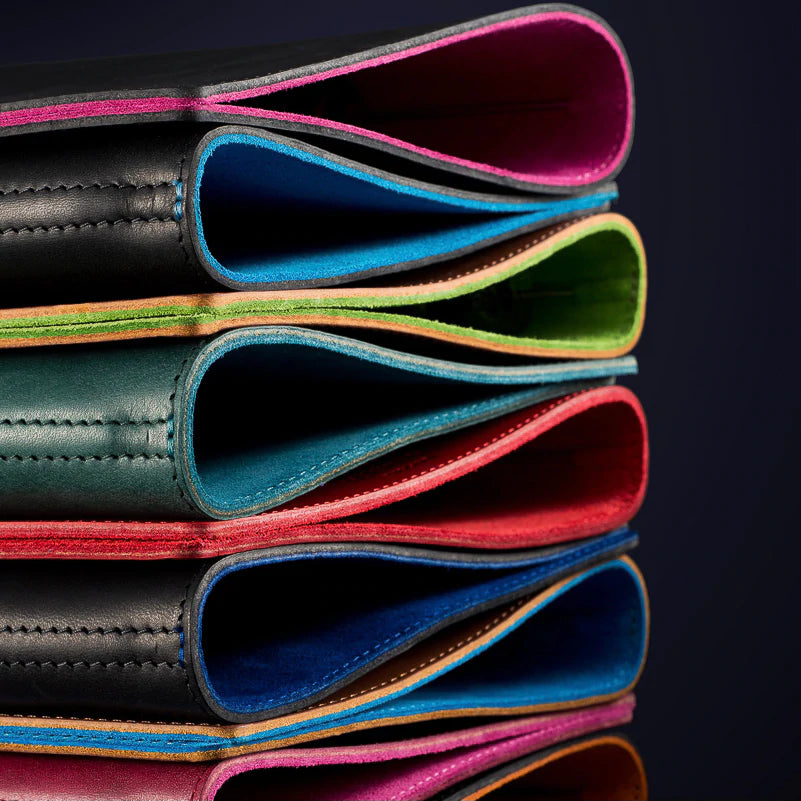 The Cover
We wanted a William Hannah notebook to last for many years, which made the choice of leather for the cover an obvious one - Veg-Tanned, Full-Grain Italian Leather.

There are many styles and textures to leather, but when you first feel the cover of your William Hannah notebook you will know that we made the right choice.

We use an incredibly tactile leather, traditionally tanned in Italy, that ages beautifully. And, as the leather becomes softer and smoother over time, the scars and marks it picks up add even more character, make your notebook totally unique.

We could have left it there, but we wanted something more – something that allowed you to reflect your personality, and so we lined the inside of the cover with a high quality Italian suede. The strong, vibrant colours we have chosen allow you to express a little bit of who you are, whether you choose a deep blue, a natural green or stunning pink.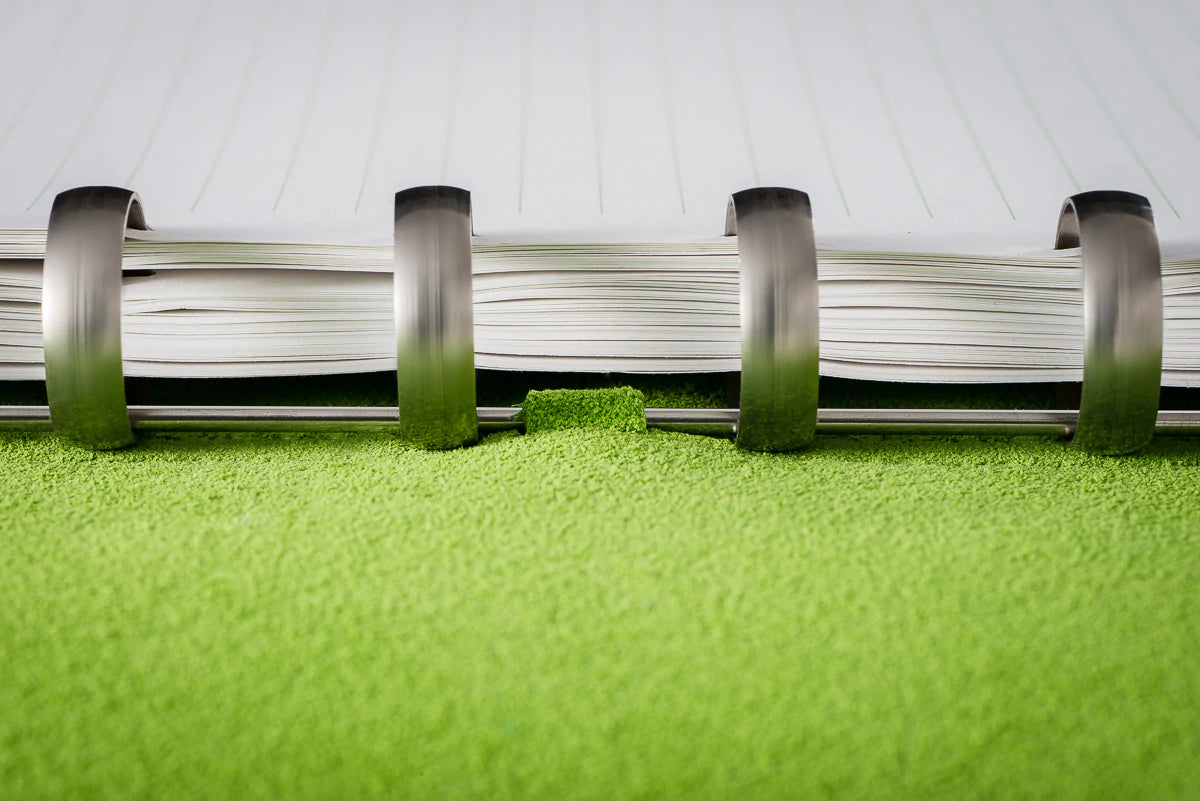 The Discs
We considered many ways to hold and organise the pages in a William Hannah notebook, from the traditional level arch to the re-purposing of book- binding rivets. However, we took inspiration from a disc-binding method used for over 75 years, refining it and improving upon it to create the mechanism we use now.

The discs we use are engineered in the UK from 303 gauge stainless steel, so that they will last for decades and will never tarnish. We use that same stainless steel to hold the discs in place inside the cover – with unique modifications that provide stability and security, but with just enough movement to allow fluid page turning.

The result is a beautiful piece of engineering that means that pages can be added, moved and removed incredibly easily – allowing you to use the page layouts that are right for you, and arrange them exactly how you want.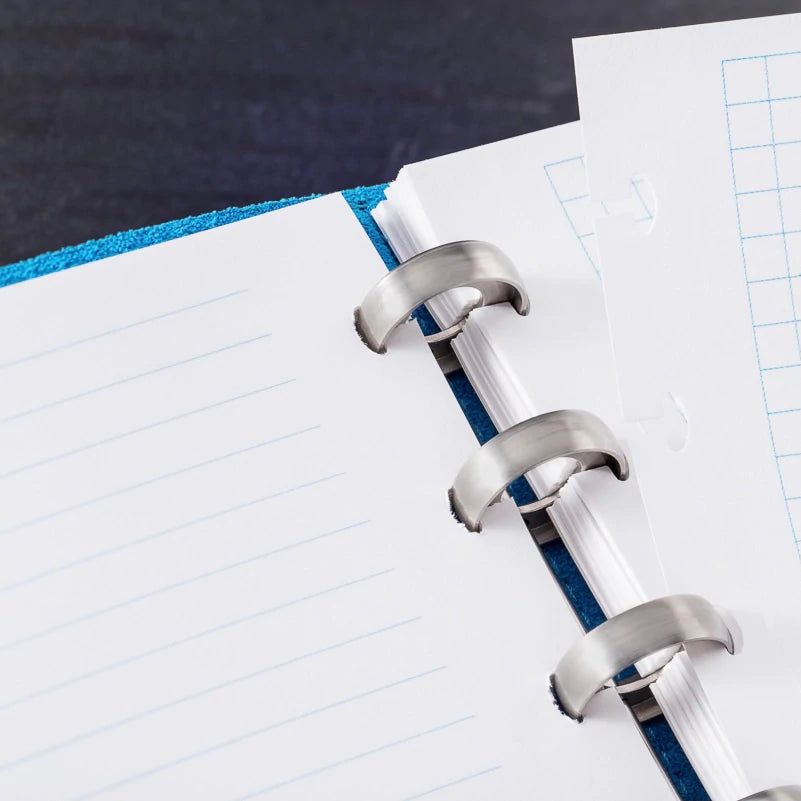 The Paper
Until now, every notebook has been a compromise – a beautiful outer is filled with just the wrong type of paper; a well-spaced line is great for writing, but doesn't work well when we want to draw or doodle; a stitched spine falls nicely flat, but looks terrible when a page needs to be removed. That is why, when we created the William Hannah notebook, we made sure that the order of the pages inside every single notebook could be as unique as the person using it.

Smooth to write on, and with minimal bleed- through and feathering, the luxury 115gsm paper we use is selected to provide the perfect mix of strength, colour and texture.

We individually print every single page that goes into our notebooks, so that we can provide the perfect combination of line-colour, layout and page order for every single user. And of course, the disc-based mechanism we use means that you can change the order of your pages at any time.