Core Principle 2 - Powerful Daily Habits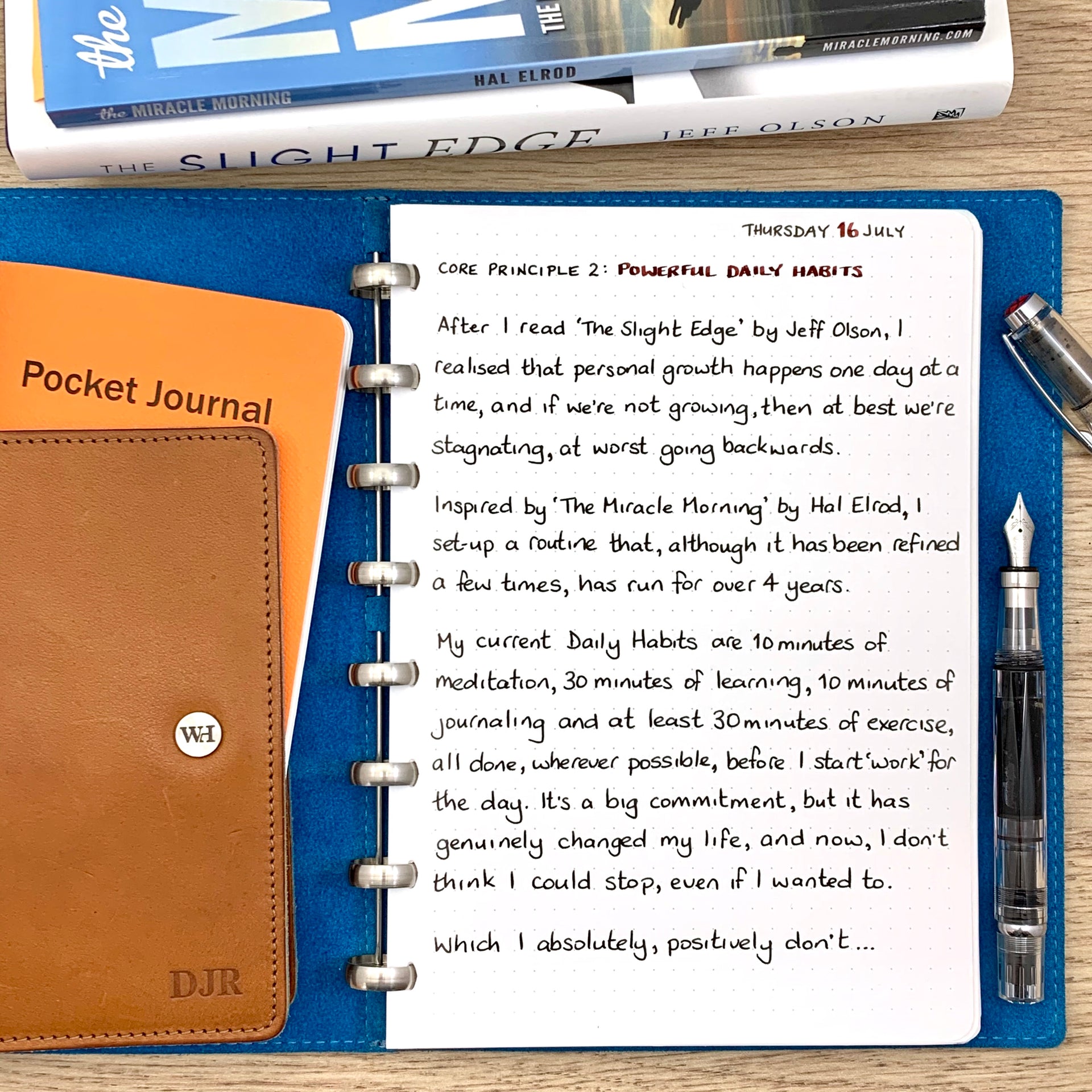 After I read 'The Slight Edge' by Jeff Olson, I realised that personal growth happens one day at a time, and if we're not growing, then at best we're stagnating, but in reality, we're probably going backwards.

Inspired by 'The Miracle Morning' by Hal Elrod, I set-up a routine that, although it has been refined a few times, has run for over 4 years.

My current Daily Habits are 10 minutes of meditation, 30 minutes of learning, 10 minutes of journaling and at least 30 minutes of exercise, all done, whenever possible, before I start work for the day. It's a big commitment, but it has genuinely changed my life, and now, a few years on, I don't think I could stop, even if I wanted to.

Which I absolutely don't...