Core Principle 9 - Writing Helps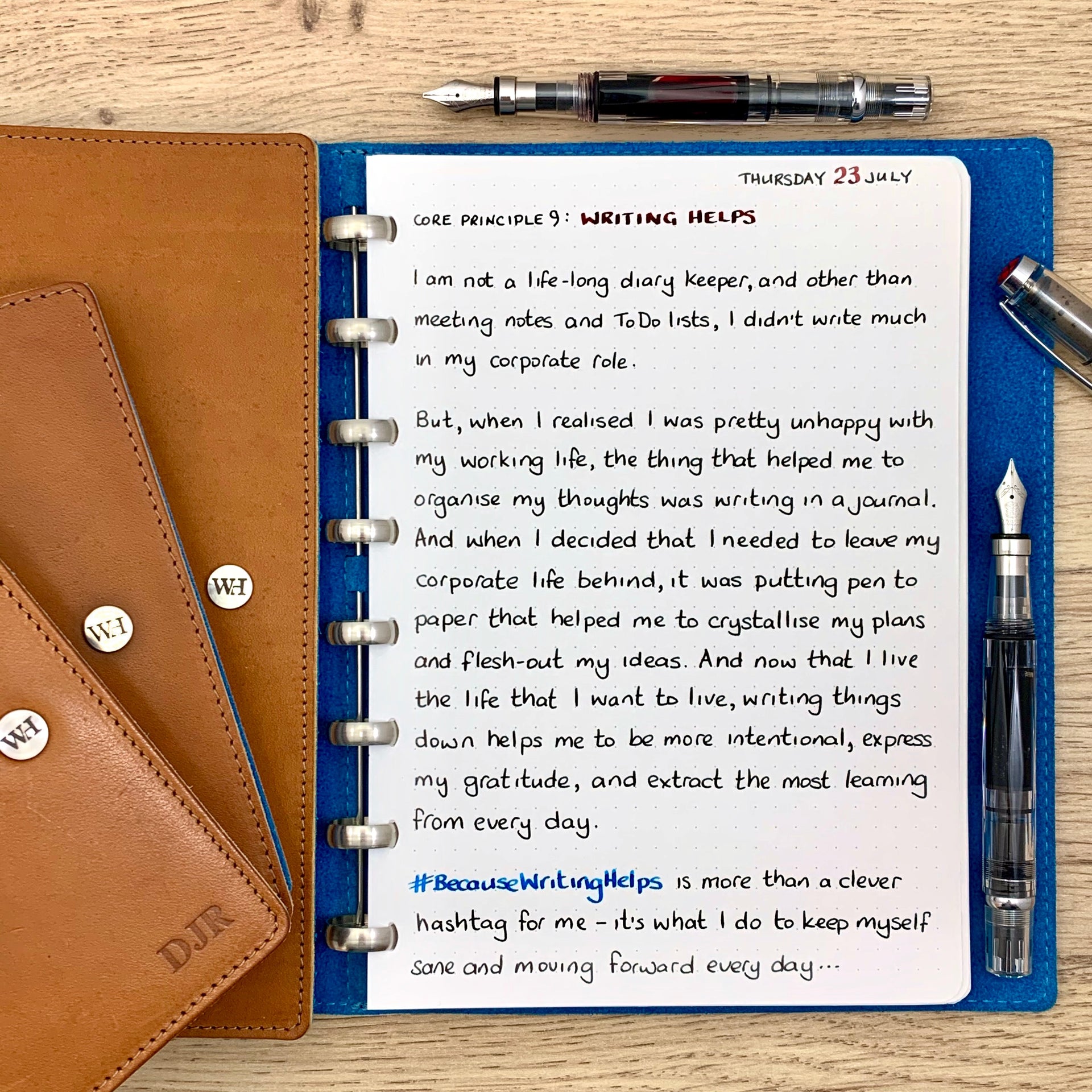 I am not a life-long diary-keeper, and other than meeting notes and To Do lists, I didn't write much in my corporate role.

But, when I realised that I was pretty unhappy with my working life, the thing that helped me to organise my thoughts was writing in a journal. And when I decided that I needed to leave my corporate life behind, it was putting pen to paper that helped me to crystallise my plans, and flesh-out my ideas. And now that I live the life that I want to live, writing things down helps me to be more intentional, express my gratitude, and extract the most learning from every day.

#BecauseWritingHelps is more than a clever hashtag for me - it's what I do to keep myself sane and moving forward every day...