Differences...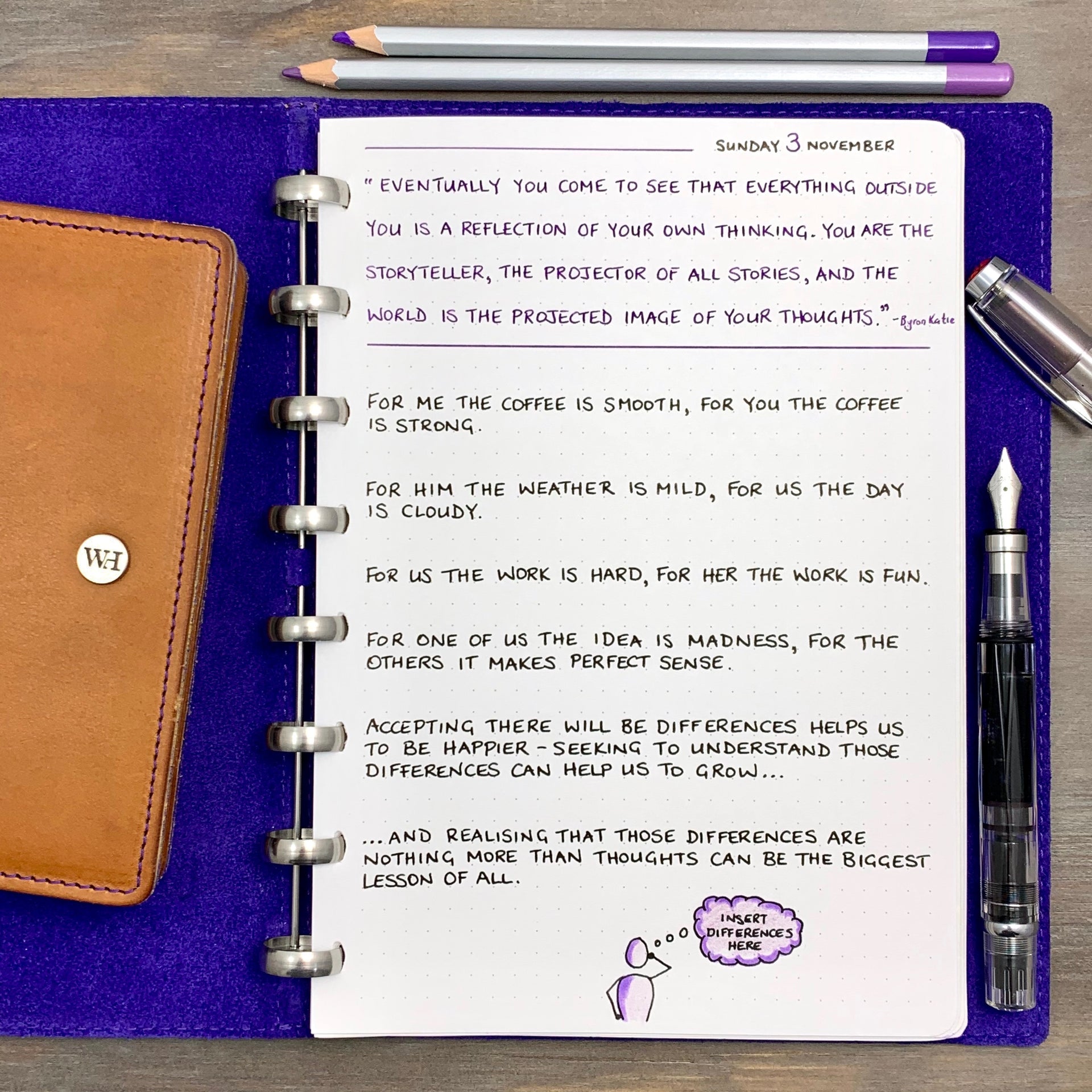 For me the coffee is smooth, for you the coffee is strong.

For him the weather is mild, for us the day is cloudy.

For us the work is hard, for her the work is fun.

For one of us the idea is madness, for the other the idea makes sense.

Accepting there will be differences helps us to be happier - seeking to understand the differences can help us to grow…

…and realising that those differences are nothing more than thoughts can be the biggest lesson of all.